Transforming the next generation Through Education
The Waymaker Initiative is a registered charitable organization, with its main key focus on the upliftment of children through education and life skills programs. Children are the future of a nation, and it is the need of the hour, to invest in their lives, especially those who hail from socially and economically vulnerable backgrounds. 
The Waymaker Initiative works with the sole goal of procuring an equal opportunity for all children, regardless of their upbringing and social conditioning. The NGO has implemented various programs from its inception. 
Empowering marginalized communities through education, safety and mental well-being, as well as advocacy for the cause of justice for the poor. Consciously paving the way for the less fortunate, as Waymakers into a brighter and prosperous future.
Empowering people, that's what we do, and we do so with no form of discrimination whatsoever. We embrace people for their differences and have an open arm to people from all walks of life. We emphasize the importance of good mental health, safety, and education, we are actively involved in humanitarian works in times of desperation and need, and work towards procuring justice for the poor, and victimized.
This is who we are, THE WAYMAKERS for the marginalized and victimized.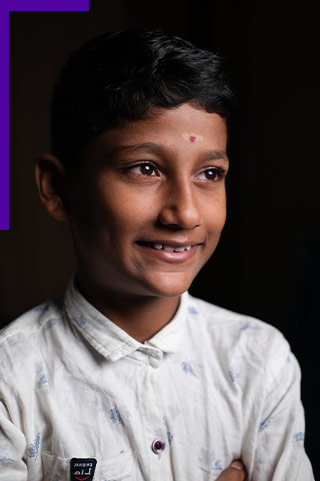 Praveen Kumar – 4th Standard Student
"My father is a mason, my mother works as a house help. With many siblings, my parents are unable to support our education. The Waymaker Initiative came to my help and I am very happy to go to school. I really enjoy learning and i want to be a Scientist"
With the aid of educational and financial assistance, we are fostering many such young brains through student support program. Join us and be the wind beneath their wings.
Our Educational Initiatives
Education is the way forward. In a world that is moving towards building a globalized community, it is imperative that without knowledge, the path forward will be bleak for children from backward and marginalized communities. One way we can ensure the decline of crime rates and poverty rates in our nation is by equipping children with knowledge and learning.  Learning paves the way from darkness to Light. We aspire to lead people into that glorious light of knowledge.
Help us make a lasting impact in their LIVES
Your contributions are eligible for upto 50% tax benefit under section 80G as The Waymaker Initiative trust is registered as a non profit organization.
To know more about our works and support programs please visit our website